Strawberry Cheesecake Egg Rolls are egg roll wrappers filled with a cream cheese mixture and fresh strawberries, cooked crispy in an air fryer. You will also love my strawberry cheesecake!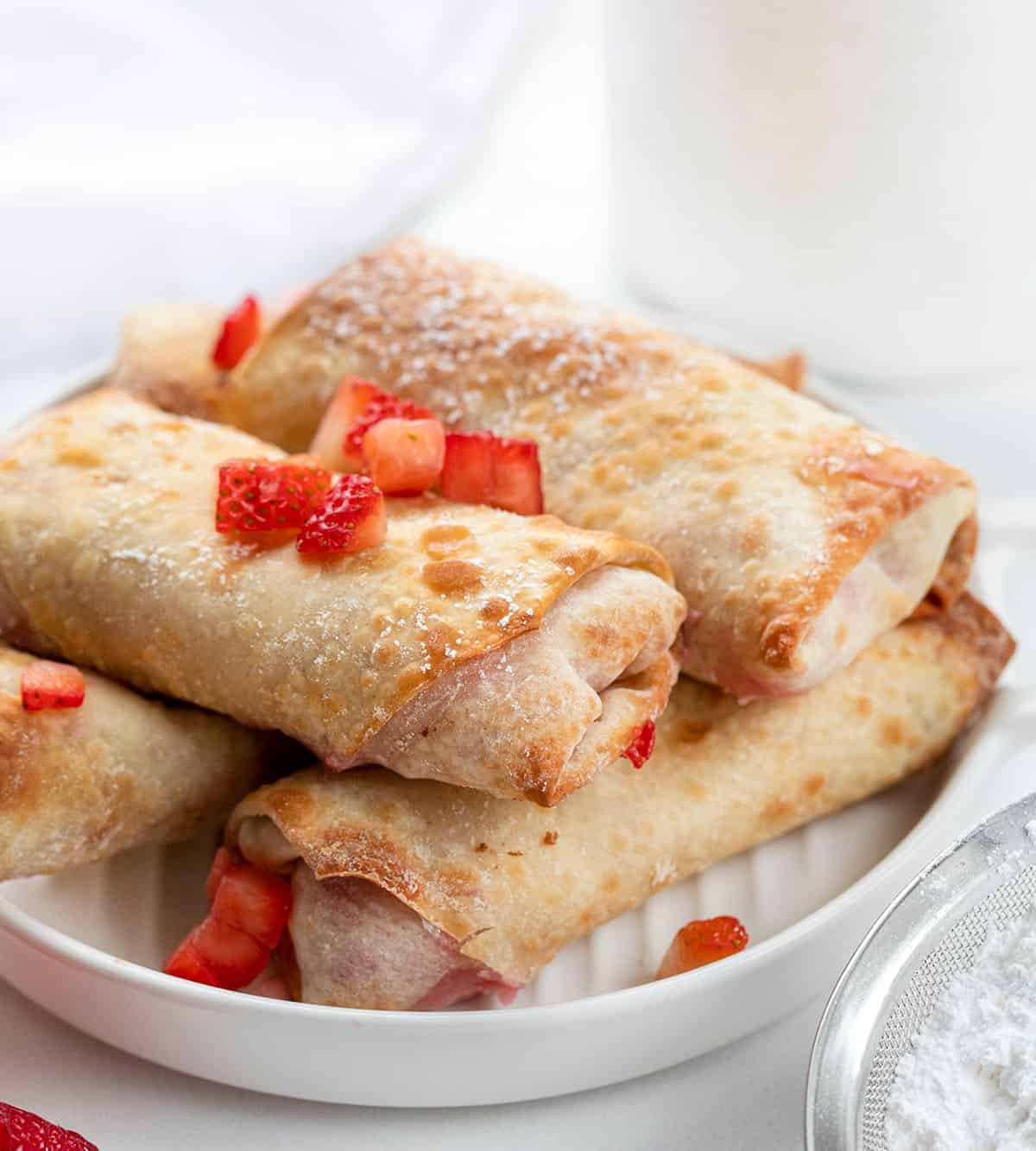 Strawberry Cheesecake Egg Rolls
This sweet treat gives you all the flavors of your favorite strawberry cheesecake but rolled up in an egg roll wrapper for a crispy and creamy dessert. Just like egg rolls are not just savory appetizers anymore, air fryers are great for desserts, too! Enjoy them warm, dusted with confectioners' sugar.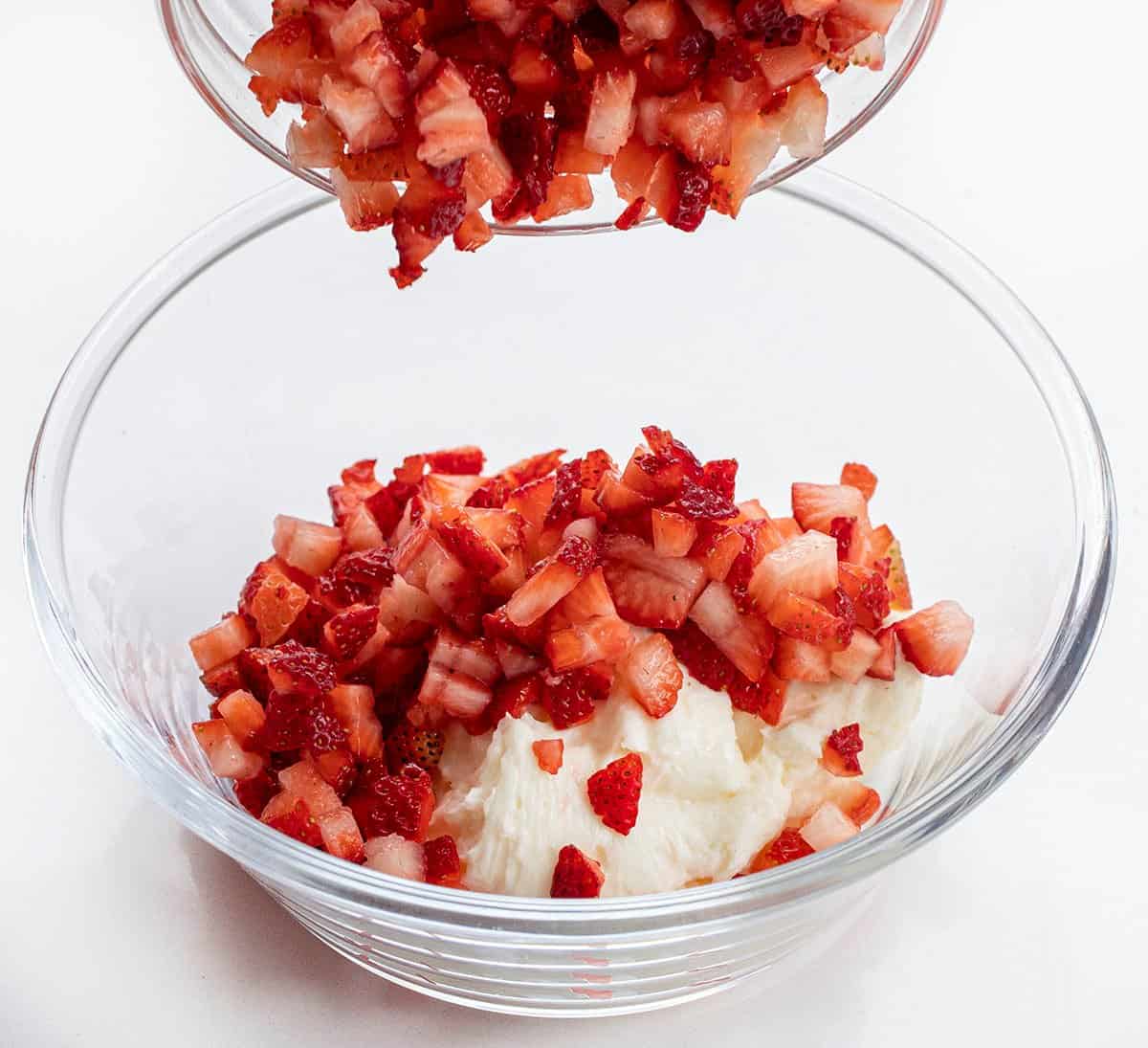 Ingredients
▢One 8-ounce package cream cheese, room temperature
▢½ cup (100 g) granulated sugar
▢1 teaspoon lemon juice
▢1 pound fresh strawberries, washed, hulled, diced
▢12 egg roll wrappers
▢water, for wetting the edges of the egg roll wrappers
▢confectioners' sugar, for topping
Instructions
To a medium mixing bowl, add cream cheese, sugar, and lemon juice. Using a hand mixer on medium speed, beat ingredients together until smooth and creamy. Fold in the strawberries.
On a clean work surface, set out the egg roll wrappers. Working one at a time, top each wrapper with 2-3 tablespoons of the cream cheese mixture.
Use water to wet the edges of the egg roll wrapper and then tightly roll the egg roll wrapper around the cream cheese mixture.
To roll, first, fold up the bottom corner to just over the cream cheese mixture. Roll once to fold in the cream cheese mixture.
Second, fold in the right and left corners of the wrapper to the center, lightly pressing to seal. (You may need to add more water to the edges and corners to help the wrapper stay folded.) It should now look like an open envelope.
Continue rolling until the filling is fully wrapped inside of the egg roll. Press to seal the edges.
Spray or brush the outside of the egg roll with cooking oil.
Air Fry at 400°F for 4-5 minutes, or until golden brown, flipping halfway through. You may need to work in batches, depending on the size of your air fryer.
Transfer the egg rolls to a plate to cool.
Dust with confectioners' sugar right before serving.