The Chocolate Cake with Chocolate Ganache, Kahlua Whipped Cream, and Oreo is the definition of indulgent baking! Welcome to a jazzed-up Mississippi Mud Cake! Don't miss my 50 Best Cake Recipes if you want lots of cake ideas!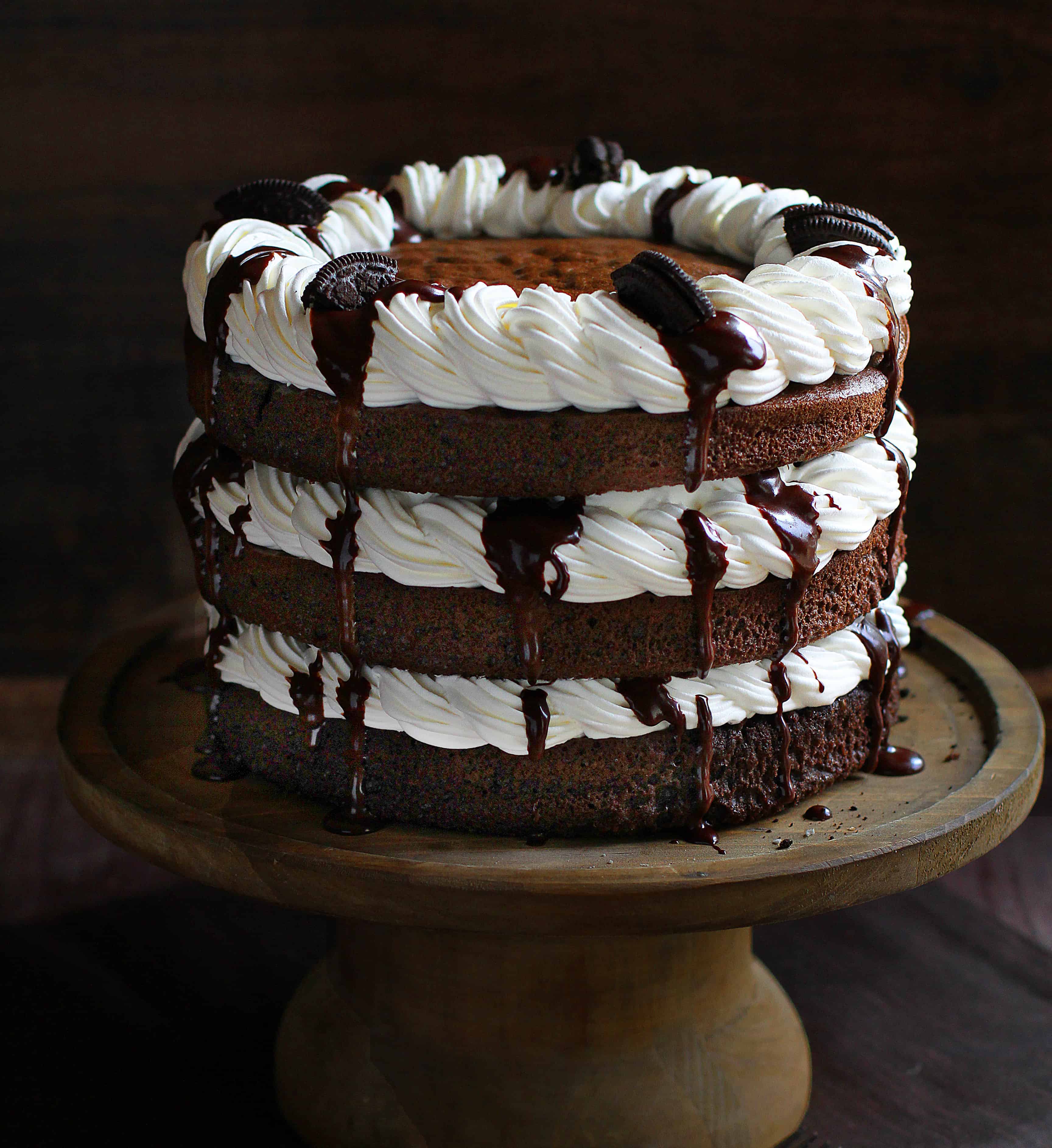 Mississippi Mud Cake
My friend Jocelyn has written a lovely book called Grandbaby Cakes and this cake is one of the masterpieces in it!
Sharing it with you today is pure joy for me as I consider Jocelyn to be like a sister. She is smart, sassy, hilarious, thoughtful, kind, and talented beyond words. If I were a bettin' gal I would put money on FAME in Jocelyn's future… big things I know!
This amazingly creative cake is layers of decadently rich chocolate, alcohol-infused whipped cream, and the best ganache ever. I added some Oreos because I loved the extra texture they added to each glorious bite.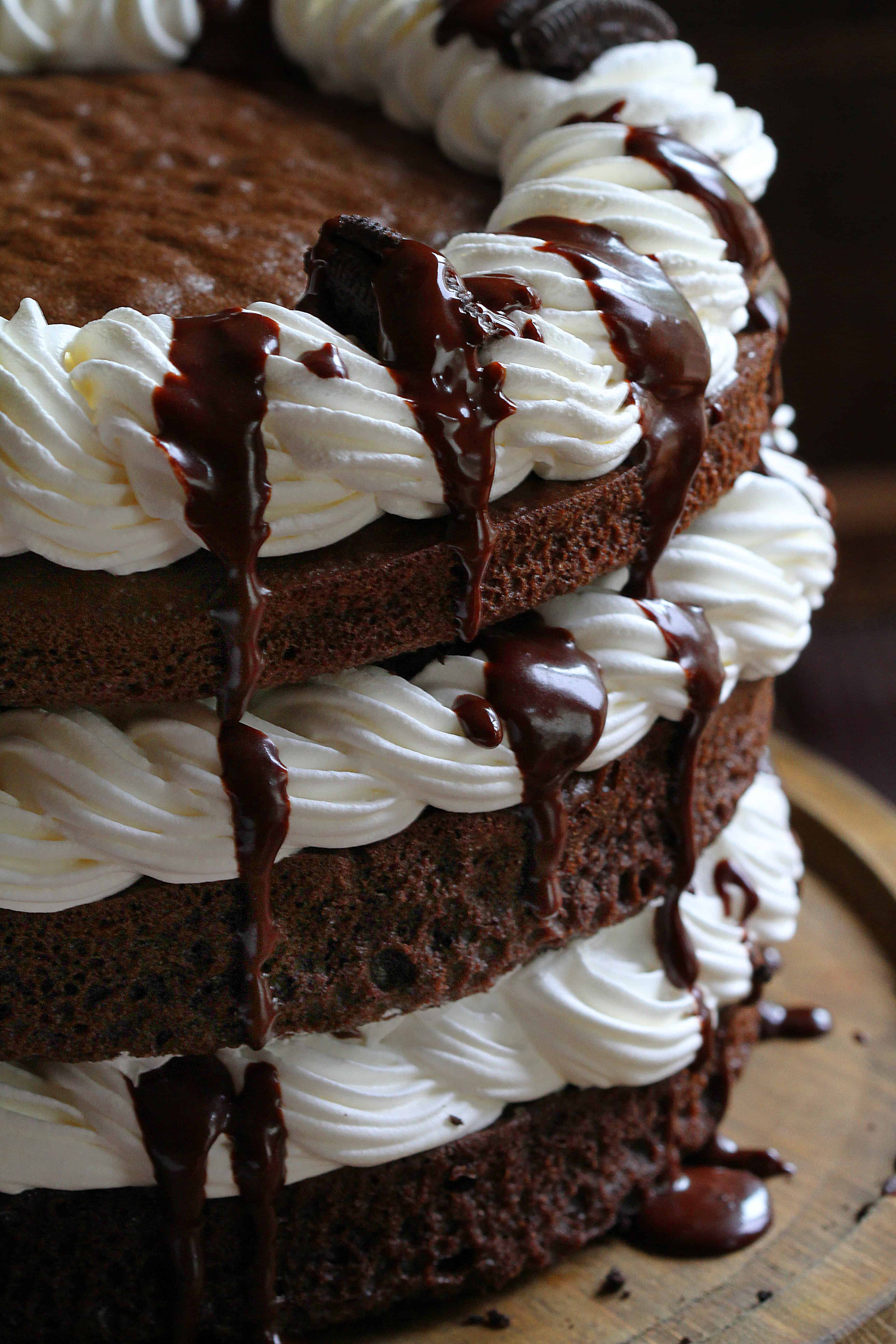 Kahlua Whipped Cream
This is a unique and wonderful whipped cream recipe that adults are sure to love! As this part of the cake does not get baked, you may want to keep it out of the reach of children.
To make this cake alcohol-free, just use Homemade Whipped Cream.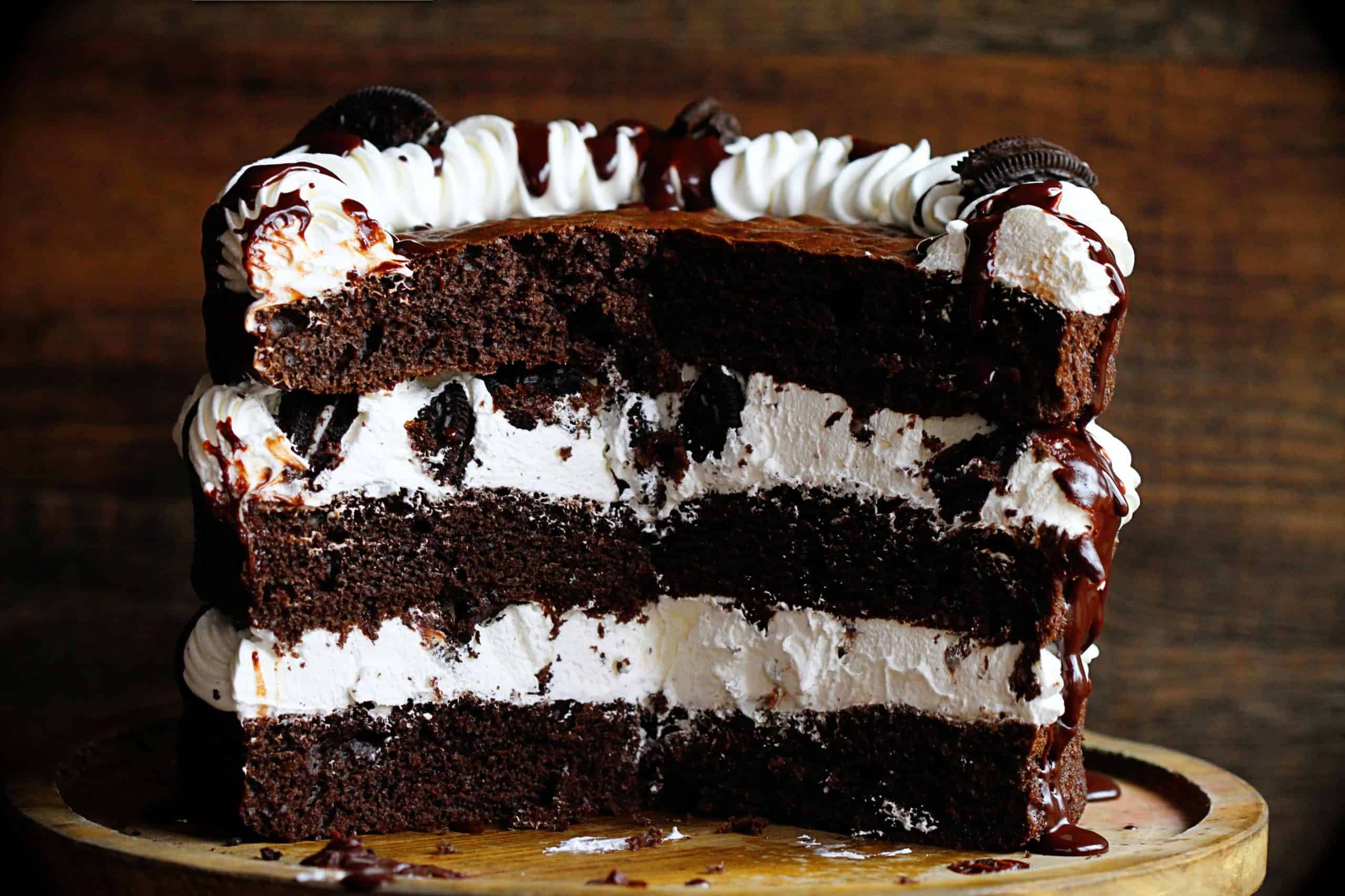 Using Instant Coffee in Cake
This recipe calls for a tablespoon of instant coffee. Coffee enhances chocolate in a beautiful way and will make your cake unforgettable! However, some folks prefer not to use coffee in baking. The instant coffee can be omitted if that is the case.