Old Fashioned Goulash – The same American goulash recipe that you grew up with. A hearty recipe that the entire family can enjoy any night of the week. 
Have you signed up for Patreon yet? You can get an EXCLUSIVE recipe each month, discounts on e-books, sneak-peaks and more! Head on over the Patreon and join us!
I grew up in the Mid-West where old fashioned goulash was a staple. My mom made it all the time growing up, and it was something that she grew up with as well.  It is one of those recipes that just keeps getting made generation after generation. Kind of like the homemade brownies recipe that I have had memorized since I was 8 years old.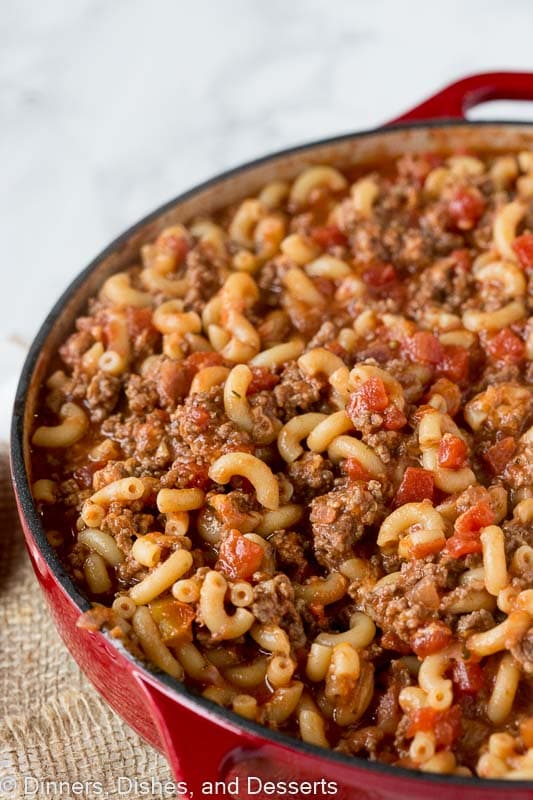 This American goulash recipe is the one I grew up with. You cook everything on the stove top, and then bake until all the flavors come together and it gets bubbly and hot. It goes by a million different names, but in Minnesota this is what we called it.