The ultimate copycat Wendys frosty, made with just 3 simple ingredients! You can make it in minutes, and it tastes just like the real thing!
Wendys frosty fans unite… I've come up with the most perfect copycat EVER! It tastes just like the real deal, and is so simple to make… I bet you can't guess the secret ingredient!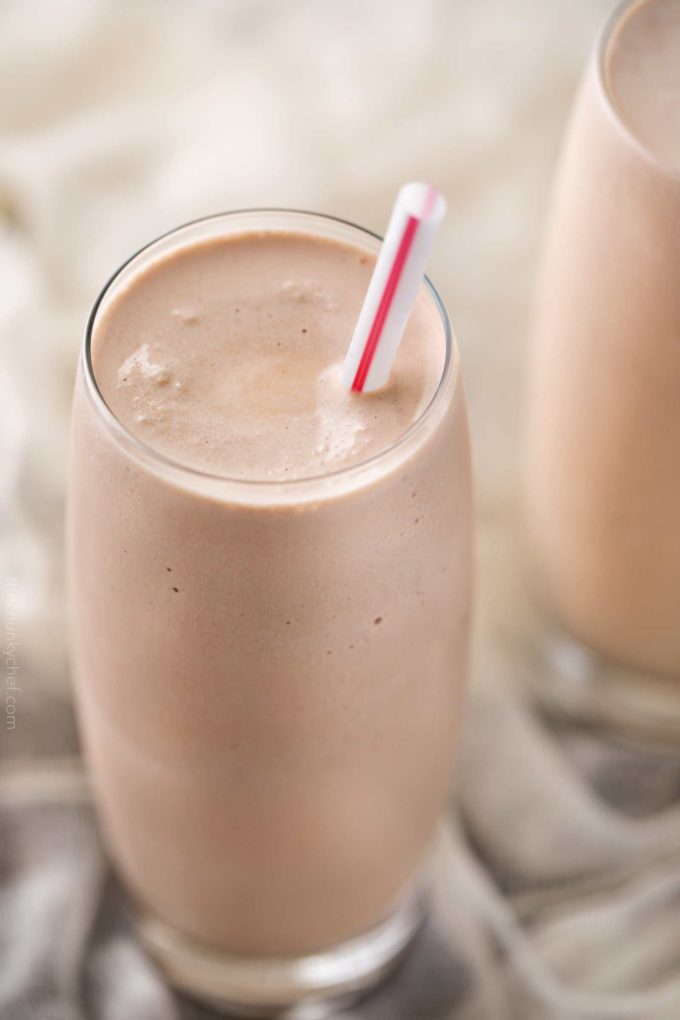 Growing up, I was a HUGE Wendys frosty fan. Okay, who am I kidding… I still am! Now they have the vanilla flavor, but my heart still belongs to the original chocolate flavor.
I've been trying for a long time to recreate that classic frosty flavor… to no avail.  Don't get me wrong, I made some pretty delicious chocolate shakes, including this boozy one, but none that were just right.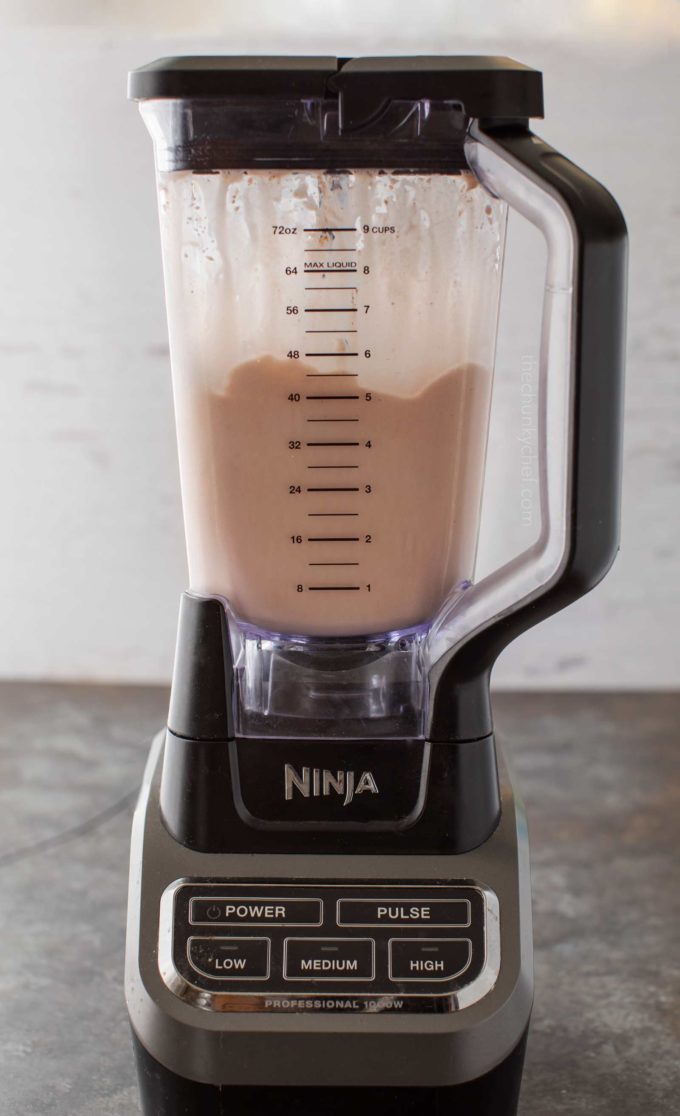 So what gives Wendys frosty that classic "frosty" flavor? Read on to find out!
HOW TO MAKE A WENDYS FROSTY AT HOME
There seems to be two schools of thought on this one.  One version involves chocolate milk, sweetened condensed milk and cool whip, which you mix then put into an ice cream maker.  I've honestly never tried that version, mainly because I didn't want to lug out my ice cream maker lol.  Plus, most people probably don't own one!  My version is based very similarly on Todd Wilbur's version from one of his Top Secret Recipes books.  It's 3 easy ingredients:
vanilla ice cream
nesquick powder
milk
Perfect Copycat Wendys Frosty
The ultimate copycat Wendys frosty, made with just 3 simple ingredients!
Ingredients
▢4 cups vanilla ice cream (softened slightly)
▢1 cup milk (I usually use whole)
▢8-9 tsp Nesquik powder
Instructions
Add all ingredients to blender, cover, and blend until smooth and creamy (you may have to scrape the sides of the blender once, then blend again).
Pour into serving glasses and serve with a straw or spoon.