This easy-to-make Garlic Parmesan Roasted Brussel Sprouts recipe is a delicious side dish made with lemon, Parmesan cheese, extra virgin olive oil, and lots of garlic.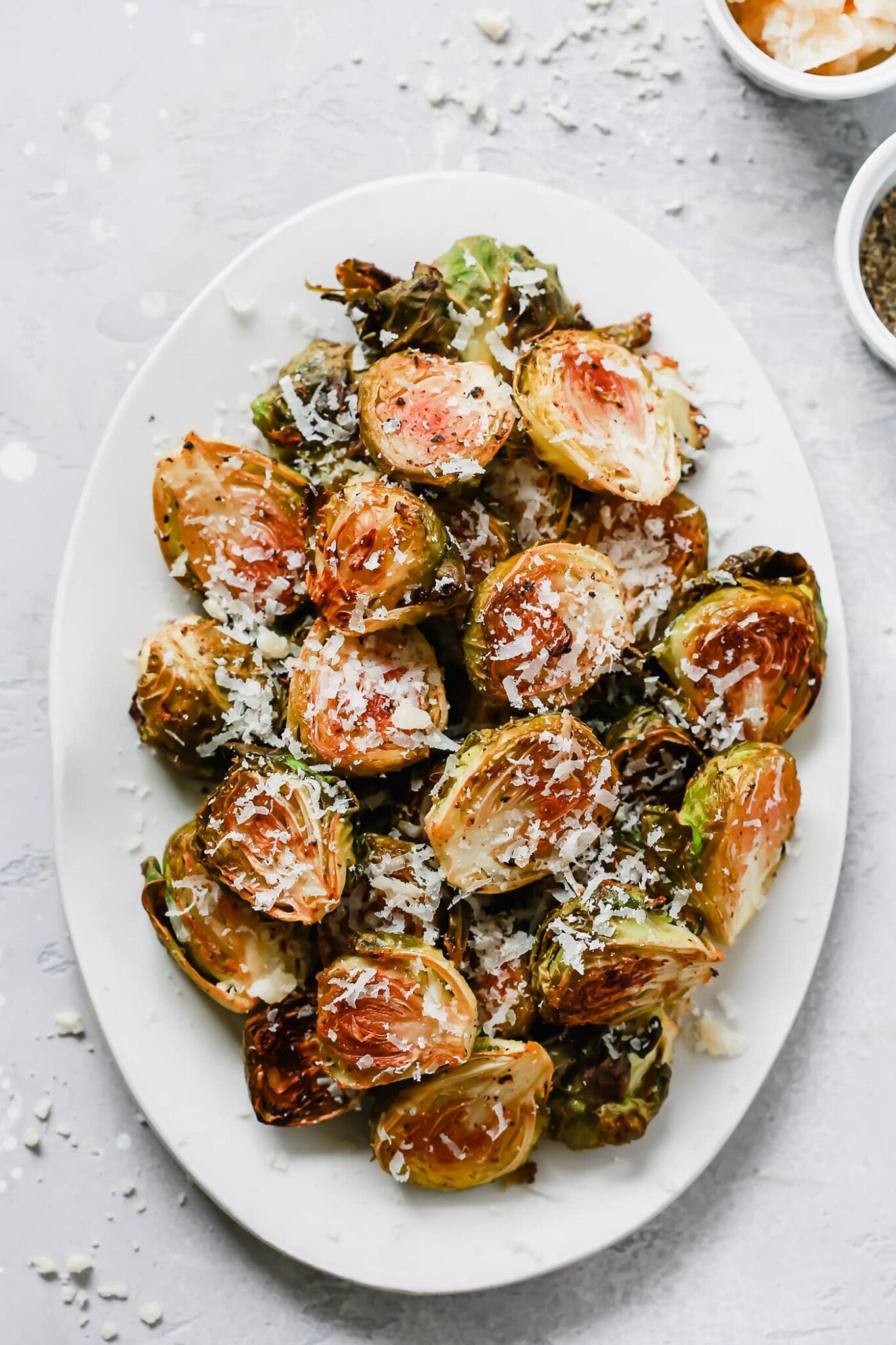 These days I'm all about cooking easy recipes like this Garlic Parmesan Roasted Brussel Sprouts recipe. I guess you all agree with me that we don't want/like to spend hours in the kitchen when we have lots of things to do aside of cooking for our families.
Our weeknight dinners have been us eating roasted/baked/grilled chicken or fish with some veggies. It doesn't get easier than that. Agreed? So, because my husband loves Brussel sprouts (and I learned to like them because of him), we always buy them and roast them with a good amount of olive oil and lots, lots, lots of Parmesan cheese.
It takes this Garlic Parmesan Roasted Brussel Sprouts recipe to another level. I also love to roast any green veggie with lemon juice. Mm… A yummy, easy, and quick recipe. It's definitely a winning side dish!
If you've got a ton of Brussels sprouts, then you need to try out my Brussels Sprouts Casserole Recipe (Web Story), Parmesan Brussels Sprouts Salad, Sausage with Brussels Sprouts Skillet, and Roasted Brussels Sprouts Quinoa Salad! They're so tasty and are also perfect for simple weeknight dinners when you're tired.